My moody 13 year old brother has decided to leave his dark lair of a room to come downstairs and wake up the puppy to play with him, but has gotten bored and is going to go play basket ball with his mates. This leaves me with an 8 week old guide dog in training awake and fully alert, trying desperately to get our other dog to play with him, and and eat the table leg at the same time, he's having very little success with either of them...
so I thought I'd come on here and try put some life into my blog, since I made it, fully intended to use it, and failed. So this, is based on a tag I saw on youtube, but I thought I'd do it in blog form, so here it is, my 8 most worn things!
1. Most worn lipstick/lipgloss?
MAC Girl About Town. I love this lips
tick, it's sort of face brighting for me, makes me look more wake!
2. Most Worn Earrings. Borring, I know. Plain little pearls, I love these though, so pretty and classic.
3. Most Worn Shirt/Top. I love this jumper, comfy but pretty!
4. Most Worn Nail Polish. I don't wear nail polish as I bite my nails, but I've promised myself I will stop! when I do, this is mineee!!!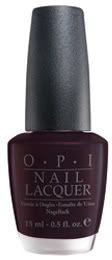 5. Most Worn Shoes.
6. Most Worn Hair Product
7. Most Worn Perfume. I don't really wear perfume much, but when I do it's this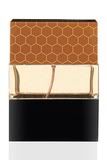 Since it was LE, I have to ration this!
8. Most Worn Handbag/Purse
I love this bag! I have an even better charm for it now!
What are your 8 most worn things?